Geography
Sex
Coming soon
Soon, this site will be available under YouPlus.Me.
In the mean time you can try to play our Unclothe Me game.
If you want to buy it, please call at this page.
Ads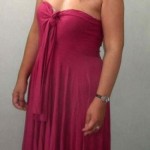 "Am I too naughty and challenging for you??"
Age: 40 (Virgo)
Location : London, Greater London, United Kingdom
Height: 5'4" (163cm)
Weight: 120 lbs (54kg) - Average/medium
Languages Spoken: English
My Limits are: Undecided
Status: Attached Female seeking Males
Gender: Female
Ethnicity: Asian
Smoking Habits: Never
Preferences and encounters I am open to:
Conventional Sex, Open to Experimentation, Gentleness, Good with Your Hands, Sensual Massage, Extended Foreplay/Teasing, Likes to Give Oral Sex, Likes to Receive Oral Sex, Someone Who Can Teach Me, Likes to Go Slow, Dressing Up/Lingerie, Kissing, Cuddling & Hugging
I am sorry but I have no interest in virtual relationship. I am interested in meeting someone who lives in London or surrendering area. THOSE OF YOU KEEP SENDING MESSAGES FROM USA, PLEASE TAKE NOTICE. Also I'm fed up with sex maniacs keep sending low standard messages. I will tell you my preference in private.
What really turns me on:
A Professional/Well Groomed, Stylish/Classy, Muscular/Fit Body, Sense of Humor, Imagination, Creative and Adventurous, Relaxed and Easy Going, Confidence, Discretion/Secrecy, A Good Listener, Good Communicator, Good Personal Hygiene, Seeking a Sugar Daddy, Disease Free, Drug Free, Casual/Social Drinker
I love silk, perfume, beautiful nails, stockings etc... All the things make me feel feminine. I am looking for someone who can spoil me totally If you are going to write to me please include following: 1. What is your favourite restaurant in London? 2. Current read or your favourite books 3. How would you spoil a woman?
What I am looking for:
Travel, Shopping for Sexy Clothes/Lingerie, Fine Dining/Candle Lit Dinners, Cooking/Barbequing, Erotic Literature, Cottage Country, The Outdoors/Nature, Romantic Walks, Wine Tasting, I Am a Social Drinker
Shopping, reading, films
I enjoy fine dining in particular as I think you can find out about each other's taste (in many ways) in very enjoyable way. I love sensual food. By the way, if you are asking for my photo, don't you think you should provide your own first? Where is your manner? Update: Clarifying about my ethnicity. I am a Oriental Asian not Pakistani/Indian. thank you.
Short link:



Copy - http://links2.me/~eZDk3$6i
1 Comment »
found your profile interesting. i am 32 asian guy – 5 11 and 65 kg, slim person. let me know if you are into someone like me. i am looking for casual fun.

Comment by supers069 — November 17, 2012 @ 9:19 am
RSS feed for comments on this post.
Leave a comment
You must be logged in to post a comment.